.

.

Trinity Lutheran Church
820 Lockett Road
Kirkwood MO 63122
Office: (314) 822-8244
Email: TLCKirkwood@gmail.com
www.Facebook.com/TrinityKirkwood
A congregation of the ELCA (elca.org)
Sunday Schedule: 10:30 a.m. Indoor Worship * via Youtube, Facebook, Website
---
Join us for worship this Sunday!
10:30 a.m.
If you choose to join us in person, please follow these guidelines:
– Face masks/coverings are required while you're in the building. While we recognize that many in our congregation may be fully vaccinated, we cannot and will not restrict our worship to only vaccinated individuals. So for the sake of the body of Christ, we will do our part to protect those who may not yet be vaccinated, are immunocompromised, or are children.
– While we have been able to sing when we are outside in the open air, singing is not advisable when we are in an enclosed space. Please use the hymn portions of our worship as times to reflect on the verses, enjoy the instrumentation, or hum gently to yourself.
– We will continue to celebrate Holy Communion with pre-packaged elements.
– For the time being, we will ask that if you choose to engage in fellowship with others that you do so outside. There will be no gathering in the upstairs lounge before or after worship.
We thank you so much for all of your faithfulness through the changes and transitions and uncertainty. We will continue to work together to follow Christ and love our neighbors.
This Week at Trinity

Monday, October 18
Psalm 37:23-40
Tuesday, October 19
1 Samuel 8:1-18
Wednesday, October 20
Hebrews 6:1-12
Thursday, October 21
Jeremiah 31:7-9
Friday, October 22
Psalm 126
Those who sowed with tears will reap with songs of joy. (Ps. 126:5)
Saturday, October 23
Hebrews 7:23-28
Sunday, October 24
9:30 a.m. Sunday School
10:30 a.m. Worship Service In-Person and Indoors
Gospel: Mark 10:46-52
---
Trinity's Office Hours:
Monday 9:00 – 5:00
Tuesday 9:00 – 5:00
Wednesday 9:00 – 5:00
Thursday 9:00 – 5:00
Friday 9:00 – 3:00
---
Our Sunday School
Kirk Care Mission
Current needs for the pantry include:
Chunky type soups – any brand (Chunky, Progresso, Healthy Choice and generic brands), Chili, Beef Stew, Muffin Mix-any flavor, Size 6 Diapers – any size package or box.
---

Adult Bible Study Classes
Wednesdays, 10:00 a.m.
No need to prepare anything before you come, just join us at 10:00 a.m. via Zoom any Wednesday you are available. We will be beginning our Bible study with an in depth look at the letter to the Romans. (Contact the church office at tlckirkwood@gmail.com for the Zoom sign-in link)
---
Parents' Day Out
Accepting enrollments for 2021-2022!
Under the directorship of Erika Duenwald, we have a solid plan in place and are doing our very best to provide a safe and healthy environment for our children.
Our program runs Monday through Friday from 8:30 a.m. to 12:30 p.m. and is designed to give parents an opportunity to run errands, get a few chores done, work a part-time job, or just relax and rejuvenate for a few hours. You choose your days!
We provide a safe, nurturing program where your child will have fun while socializing with children their age. We offer a Christ-centered environment, Bible stories, crafts, music, and interaction with our wonderful loving staff.
For more information, contact Erika at pdo@trinitykirkwood.org.
21st Sunday after Pentecost
October 17
20th Sunday after Pentecost
October 10
For Services from previous weeks, please see our videos on

Facebook

and

YouTube
---
Luther said…

"Everything that is done in the world is done by hope."
---
Prayer ventures: Oct. 23

by

Andrea Kulik

on October 23, 2021 at 8:00 am

Every day, Living Lutheran offers a prayer from the ELCA resource Prayer ventures, which can be downloaded here. These daily petitions are offered as a guide for your own prayer life as together we pray for the needs of the world and give thanks for the ministries of our church. Saturday, Oct. 23 Praise God that The post Prayer ventures: Oct. 23 appeared first on Living Lutheran.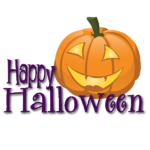 Our next Sunday School will be on October 31 where we will celebrate Halloween Trinity Style! All youth are invited to enjoy a scavenger hunt, activities and Halloween Treats during Sunday School. Invite your friends!
---
Drive Up Holy Communion
Sunday,
October 24
11:45 a.m. – 12:30 p.m.
---
Reading for
Thursday, October 21
Jeremiah 31:7-9
Thus says the Lord:
 Sing aloud with gladness for Jacob,
  and raise shouts for the chief of the nations;
 proclaim, give praise, and say,
  "Save, O Lord, your people,
  the remnant of Israel."
See, I am going to bring them from the land of the north,
  and gather them from the farthest parts of the earth,
 among them the blind and the lame,
  those with child and those in labor, together;
       a great company, they shall return here.
With weeping they shall come,
  and with consolations I will lead them back,
 I will let them walk by brooks of water,
  in a straight path in which they shall not stumble;
 for I have become a father to Israel,
  and Ephraim is my firstborn.
Psalm for Friday, October 22
Psalm 126
When the LORD restored the fortunes of Zion,
we were like those who dream.
Then our mouth was filled with laughter,
and our tongue with shouts of joy;
then it was said among the nations,
"The LORD has done great things for them."
The LORD has done great things for us,
and we rejoiced.
Restore our fortunes, O LORD,
like the watercourses in the Negeb.
May those who sow in tears
reap with shouts of joy.
Those who go out weeping,
bearing the seed for sowing,
shall come home with shouts of joy,
carrying their sheaves.
Saturday, October 23
Hebrews 7:23-28
The former priests were many in number, because they were prevented by death from continuing in office; but he holds his priesthood permanently, because he continues forever. Consequently he is able for all time to save those who approach God through him, since he always lives to make intercession for them.
 For it was fitting that we should have such a high priest, holy, blameless, undefiled, separated from sinners, and exalted above the heavens. Unlike the other high priests, he has no need to offer sacrifices day after day, first for his own sins, and then for those of the people; this he did once for all when he offered himself. For the law appoints as high priests those who are subject to weakness, but the word of the oath, which came later than the law, appoints a Son who has been made perfect forever.
Gospel for Sunday, October 24
Mark 10:46-52
They came to Jericho. As he and his disciples and a large crowd were leaving Jericho, Bartimaeus son of Timaeus, a blind beggar, was sitting by the roadside.  When he heard that it was Jesus of Nazareth, he began to shout out and say, "Jesus, Son of David, have mercy on me!"  Many sternly ordered him to be quiet, but he cried out even more loudly, "Son of David, have mercy on me!"  Jesus stood still and said, "Call him here." And they called the blind man, saying to him, "Take heart; get up, he is calling you."  So throwing off his cloak, he sprang up and came to Jesus.  Then Jesus said to him, "What do you want me to do for you?" The blind man said to him, "My teacher, let me see again."  Jesus said to him, "Go; your faith has made you well." Immediately he regained his sight and followed him on the way.