.

.

Trinity Lutheran Church
820 Lockett Road
Kirkwood MO 63122
Sunday mornings: Worship 10:00 ♦ Coffee Fellowship 11:15
This Week at Trinity
Monday, July 17
Tuesday, July 18
6:30 am  ChristCare – Plufka
9:00 am  Kitchen Clean-Up Day
Wednesday, July 19
9:30 am  WELCA Project Day
7:30 pm  NA
Thursday, July 20
Friday, July 21
9:00 am  Quilters
Saturday, July 22
Sunday, July 23
10:00 am  Worship service
11:15 am  Coffee fellowship
---
Trinity's Office Hours:
Monday 9:00 – 5:30
Tuesday 9:00 – 5:30
Wednesday 9:00 – 5:30
Thursday 9:00 – 5:30
Friday 9:00 – 3:00
---
Our Sunday School Kirk Care Mission

Desired donations to the pantry include:
chunky soups, pastas, canned meats such as Spam, chili, stew, tuna, chicken,etc.
---
---
---
Luther said…
.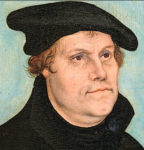 "God doesn't love us because of our worth, we are of worth because God loves us."
.
'
---
Prayer Ventures: July 22

by

Bruce Helland

on July 22, 2017 at 8:00 am

Every day, Living Lutheran offers a prayer for the day from the ELCA resource Prayer Ventures, which can be downloaded here. These petitions are offered as a guide for your own prayer life as together we pray for the needs of the world and give thanks for the ministries of our church. Saturday, July 22: […] The post Prayer Ventures: July 22 appeared first on Living Lutheran. […]
---
SUMMER WORSHIP SCHEDULE
Sunday, June 4 – Sunday, September 10
10:00 a.m. worship service
Sunday school and adult education hour currently on summer break.
---
Immediate Opening for Sunday School Teachers!!!
Trinity is seeking Sunday School teachers for the 2017/2018 school year.  No experience is required, and on-the-job training is provided.  Preference will be given to applicants exhibiting patience, good humor, and a love for young people.  A love is Jesus is a must.  The pay is enormous — you will have the reward of having a meaningful role in the life of a young person!  All "applicants" are encouraged to contact Krystal Beckner for immediate consideration.
---

Sundays at 9:15 a.m.
(in the church lounge)
subject for fall session still to be determined.
on summer break
Wednesdays at Noon
(in the church lounge)
As recommended by the group at the end of the spring class, this fall the Wednesday Bible study group will read and discuss the following book: October 31, 1517: The Day that Changed the World by Martin Marty.
on summer break
Thursdays at 9:15 a.m.
Men's Breakfast Bible Study at Dierbergs Des Peres (we meet in the back by the Deli).
on summer break