.

.

Trinity Lutheran Church
820 Lockett Road
Kirkwood MO 63122
Office:  (314) 822-8244
Fax:  (314) 822-9290
Email:  tlchurch@swbell.net
Sunday mornings: Education Hour 9:15 ♦ Worship 10:30 ♦ Coffee Fellowship 11:45
This Week at Trinity
Monday, December 3

Tuesday, December 4
6:30 am  ChristCare Plufka
1:00 pm  ChristCare Chumley/Hahs
1:00 pm  ChristCare Sullivan
7:00 pm  Model A Club
Wednesday, December 5
12:00 pm  Adult Class
7:30 pm  NA
Thursday, December 6
Friday, December 7
9:00 am  Quilters

Saturday, December 8
8:00 am – Noon   PDO Shop Til You Drop
Evening:  Beckner event (upstairs lounge)
Sunday, December 9 – 2 Advent
Serving breakfast at God's Helping Hands
9:15 am  Education Hour/Sunday School Christmas Program Rehearsal
10:30 am   Worship Service
11:45 am   Coffee Fellowship
5:00 pm  Middle & High School Youth Cluster Event at Gethsemane
---
Trinity's Office Hours:
Monday 9:00 – 5:30
Tuesday 9:00 – 5:30
Wednesday 9:00 – 5:30
Thursday 9:00 – 5:30
Friday 9:00 – 3:00
---
Christmas Eve Candlelight Service
Monday, December 24
5:00 p.m.
All are welcome!  Please join us as we celebrate the birth of our Savior through worship, reflection, readings, song, and candlelight.
---
Our Sunday School Kirk Care Mission

Desired donations to the pantry include:
chunky meaty soups, canned pastas such as Spaghettios and ravioli, canned meats such as Spam, chili, stew, tuna, chicken, peanut butter, cereal, etc.
---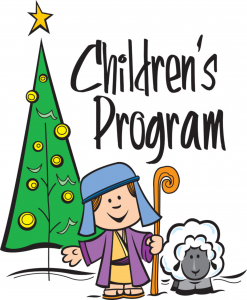 Sunday School Christmas Program
Sunday,
December 16th
10:30 a.m.
The annual Sunday School Christmas Program will be on December 16th during our regular worship service beginning at 10:30 a.m., followed immediately by a dessert reception and WELCA Bake Sale.
---
Luther said…
.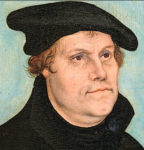 "Our works do not generate righteousness, rather our righteousness in Christ generates works."
---
My take: The caravan and doubts

by

John Potter

on December 12, 2018 at 8:54 pm

Editor's note: This piece was originally published Nov. 5 on the author's blog. Caravana. Migrante. Apoyo. Necesitamos ayudar. Caravan. Migrant. Support. We need help. Over the last month, I've heard these words like a drumbeat, steadily increasing in volume as the migrant caravan gets closer to Mexico City. And, despite the city's government telling migrants they […] The post My take: The caravan and doubts appeared first on Living Lutheran. […]
---

 

WELCA Bake Sale
Sunday, December 16
following worship service
We will be having our annual bake sale right after worship service.  The proceeds will once again be put towards the cost of shipping the LWR quilts and health kits in the fall.  We are asking for volunteers to make and bake the goodies – cookies, breads, pies, cakes, muffins, brownies, etc.  Please bring your goodies to church the morning of December 15.
Please sign up on the WELCA bulletin board if you can help us!  Something for everyone!  Great for Christmas gifts!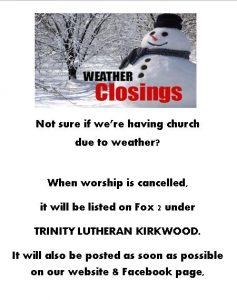 ---

Adult Bible Study Classes
Sundays
9:15 to 10:00 a.m.
Each week a study of the 2nd Scripture Reading
Wednesdays
noon to 1 p.m.
December 5:  "Honoring Our Neighbor's Faith"
Men's Bible Study
Next study, Thursday, December 13
noon to 1 p.m.
"Worship:  Sacred Space"