.

.

Trinity Lutheran Church
820 Lockett Road
Kirkwood MO 63122
Office:  (314) 822-8244
Fax:  (314) 822-9290
Email:  tlchurch@swbell.net
Sunday mornings: Education Hour 9:15 ♦ Worship 10:30 ♦ Coffee Fellowship 11:45
This Week at Trinity
Monday, November 13
6:30 pm  Council meeting
Tuesday, November 14
6:30 am  ChristCare – Plufka
Wednesday, November 15
12:00 pm  Bible Study
7:30 pm  NA
Tribune articles due
Thursday, November 16
12:00 pm  OWLS (Older Wiser Lutherans) potluck & program
Friday, November 17 – Office Closed
9:00 am  Quilters
Cluster Event – Carlinville Retreat (11/17 – 11/19)
Saturday, November 18
Sunday, November 19 – Trinity's 70th Anniversary!
9:15 am  Education hour
10:30 am  Worship – Service of Thanksgiving
11:45 am  Coffee Fellowship
---
Trinity's Office Hours:
Monday 9:00 – 5:30
Tuesday 9:00 – 5:30
Wednesday 9:00 – 5:30
Thursday 9:00 – 5:30
Friday 9:00 – 3:00
---
Our Sunday School Kirk Care Mission

Desired donations to the pantry include:
chunky meaty soups, canned pastas such as Spaghettios and ravioli, canned meats such as Spam, chili, stew, tuna, chicken, peanut butter, cereal, etc.
---
Trinity College Kids' Care Packages
Our college students are hard at work and our generous congregation continues to support our kids, young and old.  Let's show a little Trinity love by providing a gift card for our college kids to a favorite restaurant.  If you prefer to donate money, we will use it to purchase treats.  Please be sure to indicate that your check or cash is for "Trinity's College Kids' Care Packages".  You can place your donation in the shoebox immediately outside the sanctuary beginning Sunday, October 22nd.  Collections will continue through Sunday, November 19th.
Gift card suggestions include:  Starbucks, Chipotle, Buffalo Wild Wings, Steak 'N Shake, Subway, Sol Taco, Pi, Kayaks, Kaldi's, CBW (Crazy Bowls & Wraps), and Target.
Parents of College Students:  If you have a college student, please contact Marie Kelly, 221-5881 and provide her with the following information:
College address
Two (2) favorite national chain restaurants and one (1) local establishment in your child's college town
Their favorite candy or dessert
Other interesting items include (ex. Webster Kirkwood Times, High School newspaper, etc.)
---
---
---
Luther said…
.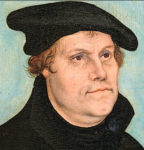 "The Bible is alive, it speaks to me; it has feet, it runs after me; it has hands, it lays hold of me."
---
THANKSGIVING EVE VESPERS
A Contemplative Worship Service
Wednesday, November 22
7:00 pm
A contemplative service of Thanksgiving modeled after Taize worship.  We will gather around the baptismal font for scripture readings, songs, and prayer.
---
OWLS – Older Wiser Lutherans
This Thursday, November 16
Potluck lunch at 12:00 noon
Program at 12:45 p.m.
Karen Smith of "Get The Word Out", will update us on her efforts in Kenya.
Please note there will not be a December meeting.  We will be on Christmas break.
---
The HANGING OF THE GREENS
Sunday, November 26th
Join us for a Soup and Sandwich lunch followed by the Hanging of the Greens on Sunday, November 26th, immeditately following worship service.
---
Prayer Ventures: November 18

by

Bruce Helland

on November 18, 2017 at 9:00 am

Every day, Living Lutheran offers a prayer for the day from the ELCA resource Prayer Ventures, which can be downloaded here. These petitions are offered as a guide for your own prayer life as together we pray for the needs of the world and give thanks for the ministries of our church. Saturday, Nov. 18: […] The post Prayer Ventures: November 18 appeared first on Living Lutheran. […]
---

Sunday Morning Adult Class
9:15 a.m., in the church lounge
Journey with Martin Luther

Wednesday Noon Bible Study
12:00 p.m., in the church lounge
The Wednesday Bible study group is discussing the book, October 31, 1517: The Day that Changed the World by Martin Marty, and Luther's Smalcald Articles.  
Thursdays at 9:00 a.m.
Men's Thursday Morning Bible Study, in the church lounge
---
A huge Thank You to these Restaurants, Retailers and Businesses who supported our Oktoberfest Fundraiser for Kirk Care, Inc. this year.
Sophia's Jewelry
The Bug Store
P.F. Chang's Chesterfield
Sammy Soap
Down Under restaurant
Waterway Gas & Carwash
Panera Bread
Dailies Smokehouse
Anheuser Busch
Symbowl
Rib City
Bed Bath & Beyond
P.J.'s Tavern
Three Kings Public House
The Marianist Retreat and Conference Center MRCC