.

.

Trinity Lutheran Church
820 Lockett Road
Kirkwood MO 63122
Office:  (314) 822-8244
Fax:  (314) 822-9290
Email:  tlchurch@swbell.net
Sunday mornings: Education Hour 9:15 ♦ Worship 10:30 ♦ Coffee Fellowship 11:45
---
This Week at Trinity
Monday, February 18
Presidents' Day – Offices and PDO closed
Tuesday, February 19
6:30 am  ChristCare – Plufka
1:00 pm  ChristCare – Chumley/Hahs
1:00 pm  ChristCare – Sullivan
Wednesday, February 20
9:30 am  WELCA Project Day"
12:00 pm  Adult Class
7:00 pm  NA
Thursday, February 21
12:00 pm  OWLS
Friday, February 22
9:00 am  Quilters

Saturday, February 23
5:00 pm  Ward Event (Fellowship Hall)
Sunday, February 24

9:15 am  Education Hour/Sunday School
10:30 am  Worship Service
11:45 am  Coffee Fellowship
Pastor Emily on vacation 2/24 – 2/28
---
Trinity's Office Hours:
Monday 9:00 – 5:30
Tuesday 9:00 – 5:30
Wednesday 9:00 – 5:30
Thursday 9:00 – 5:30
Friday 9:00 – 3:00
---
Our Sunday School Kirk Care Mission

Desired donations to the pantry include:
chunky meaty soups, canned pastas such as Spaghettios and ravioli, canned meats such as Spam, chili, stew, tuna, chicken, peanut butter, cereal, etc.
---
---
Luther said…
.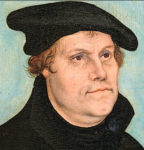 "Is it not wonderful news to believe that salvation lies outside ourselves?"
---
Study guide: A moral imperative

by

Andrea Kulik

on February 21, 2019 at 6:35 pm

Genetic engineering, long the province of science fiction, is now a reality. Many of the everyday foods we eat are from genetically modified plants and animals. The science is not only helping to feed people but also holding promise for medicine and other beneficial applications. But the world still gasped when Chinese scientist He Jiankui […] The post Study guide: A moral imperative appeared first on Living Lutheran. […]
---
---
WEATHER CLOSINGS
Not sure if we're having worship service due to weather?
When worship is canceled, it will be listed on:
Fox 2 and KMOV 4
under
TRINITY LUTHERAN KIRKWOOD
It will also be posted as soon as possible on this website page and Facebook page.
---
Pancake Brunch
Sunday, March 3rd
After worship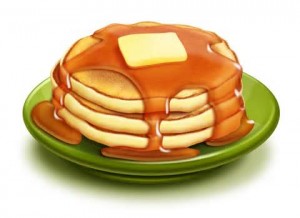 As usual, there will be tons of pancakes, sausage, and assorted toppings.
Put away the pots and pans;
there's no need to cook dinner!
No need to sign up.  Just come hungry.
There will be plenty!
A free will offering will be taken to help fund updates to the new youth room.
Sponsored by our youth and their parents.
---
ASH WEDNESDAY AT TRINITY


March 6
9:30 a.m.  Lenten Breakfast and Worship with Imposition of Ashes, sponsored by WELCA
No noon Adult Class
7:00 p.m.  Worship Service with Imposition of Ashes
---

Adult Bible Study Classes
Sundays
9:15 to 10:00 a.m.
This week a study of the Gospel text, Luke 6:17-26
Wednesdays
noon to 1 p.m.
Next class:  February 20
"Reading Philippians During Lent" – Introduction