.

.

Trinity Lutheran Church
820 Lockett Road
Kirkwood MO 63122
Office:  (314) 822-8244
Fax:  (314) 822-9290
Email:  tlchurch@swbell.net
Sunday mornings: Education Hour 9:15 ♦ Worship 10:30 ♦ Coffee Fellowship 11:45
This Week at Trinity
Monday, February 19 – Presidents' Day
Offices closed
Tuesday, February 20
6:30 am  ChristCare – Plufka
1:00 pm  ChristCare – Sullivan
1:00 pm  ChristCare – Murphy
6:30 pm  ChristCare – Parisi
Wednesday, February 21
9:30 am  WELCA Project Day
12:00 pm  Bible Study
6:00 pm  Soup Supper
7:00 pm  Lenten Worship Service
7:30 pm  NA
Thursday, February 22
9:15 am  Men's Bible Study
Friday, February 23
9:00 am  Quilters
Saturday, February 24
Sunday, February 25 – 2 Lent
9:15 am  Education Hour
10:30 am  Worship Service
11:45 am  Coffee Fellowship

---
Trinity's Office Hours:
Monday 9:00 – 5:30
Tuesday 9:00 – 5:30
Wednesday 9:00 – 5:30
Thursday 9:00 – 5:30
Friday 9:00 – 3:00
---
Our Sunday School Kirk Care Mission

Desired donations to the pantry include:
chunky meaty soups, canned pastas such as Spaghettios and ravioli, canned meats such as Spam, chili, stew, tuna, chicken, peanut butter, cereal, etc.
---
Luther said…
.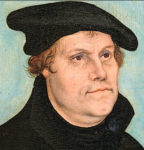 "Beautiful music is the art of the prophets that can calm the agitations of the soul; it is one of the most magnificent and delightful presents God has given us."
---
Soy luterano: José Torres

by

Megan Brandsrud

on February 23, 2018 at 9:30 pm

Misión Mesa Abierta, Kenner, La. Obrero de la construcción Creo que Dios provee y nunca nos abandona ni nos olvida, no importa lo que suceda. Creo en el gran amor de Dios por nosotros que nunca falla. Dios está lleno de amor y misericordia. Todos somos hijos de Dios–no importa el color de nuestra piel […] The post Soy luterano: José Torres appeared first on Living Lutheran. […]
---
LENTEN SOUP SUPPERS 
Wednesday evenings
February 21 – March 21
6:00 p.m.  Soup supper and fellowship
7:00 p.m.  Lenten worship service
Lenten soup suppers will be served at 6:00 p.m. in the fellowship hall.  Gather up your favorite recipe for either soup, salad, bread, or a dessert to bring.  There is a sign-up sheet in the lounge….or just come for fellowship and enjoy a meal amongst friends.
WEDNESDAY EVENING LENTEN SERVICE
Wednesday evenings at 7:00 p.m.
February 21 – March 21
After the soup supper, we gather at the rear of the sanctuary for a meditative time of Lenten worship with songs, scripture reading, reflection and prayer.  Lenten worship each week is based on one of the major sections of Martin Luther's Small Catechism.
February 21:  Ten Commandments – In Exodus, God gives Moses the Law so that the people of Israel would know how to fulfill their part of God's covenant as God's people.
February 28:  Creed – How do we express belief?  How do we share our faith?  The Creed, crafted in the early days of the church, gives us a simple but firm foundation for sharing and professing.
March 7:  Lord's Prayer – Lent and Lenten worship call us to repent, to make a new beginning.  One of the best ways to begin again with God is through conversation, also known as prayer.  And what better prayer than the one that Jesus taught us?
March 14:  Baptism – Dying to our old, sinful self in baptism, we rise from the waters as beloved children of God.  We are walking wet throughout the forty days of Lent, reminded daily that we are dead to sin.
March 21:  Holy Communion – As we approach Holy Week, we remember Jesus' sacrifice for us.  We gather around the table to remind ourselves and one another of that sacrifice and how it shapes our lives.
Please prayerfully consider joining in the soup suppers and making the Lenten worship services part of your Lenten discipline.
Not sure if we're having worship service due to weather?
When worship is canceled, it will be listed on: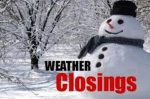 Fox 2
under TRINITY LUTHERAN KIRKWOOD
It will also be posted as soon as possible here, as well as on our Facebook page.
---

Sunday Morning Adult Class
9:15 a.m., in the church lounge
Journey with Martin Luther – The Creed 
Wednesday Noon Bible Study
12:00 p.m., in the church lounge
Return from Babylonian Exile
Ezra and Nehemiah

Men's Thursday Morning Bible Study
Thursdays at 9:15 a.m., in the church lounge
Sunday's second scripture reading