.

.

Trinity Lutheran Church
820 Lockett Road
Kirkwood MO 63122
Office:  (314) 822-8244
Fax:  (314) 822-9290
Email:  tlchurch@swbell.net
Sunday mornings: Education Hour 9:15 ♦ Worship 10:30 ♦ Coffee Fellowship 11:45
This Week at Trinity
Monday, March 12
9:30 am – 12:00 pm  Area 10 Event
6:30 pm  Council meeting
Tuesday, March 13
6:30 am  ChristCare – Plufka
6:30 pm  Transition Team
Wednesday, March 14
12:00 pm  Bible Study
6:00 pm  Soup Supper
7:00 pm  Lenten Worship Service
7:30 pm  NA

Thursday, March 15
9:15 am Men's Bible Study
12:00 pm  OWLS
Tribune Articles Due
Friday, March 16
9:00 am  Quilters
Saturday, March 17
Sunday, March 18 – 5 Lent
9:15 am  No Youth Education Hour
10:30 am  Worship Service
11:45 am  Coffee Fellowship
Monday, March 19
PDO Spring Break 3/19 – 3/23
---
Trinity's Office Hours:
Monday 9:00 – 5:30
Tuesday 9:00 – 5:30
Wednesday 9:00 – 5:30
Thursday 9:00 – 5:30
Friday 9:00 – 3:00
---
Our Sunday School Kirk Care Mission

Desired donations to the pantry include:
chunky meaty soups, canned pastas such as Spaghettios and ravioli, canned meats such as Spam, chili, stew, tuna, chicken, peanut butter, cereal, etc.
---
Luther said…
.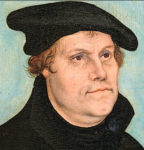 ""We are saved by faith alone, but the faith that saves is never alone."
---
Prayer Ventures: March 17

by

Bruce Helland

on March 17, 2018 at 8:00 am

Every day, Living Lutheran offers a prayer for the day from the ELCA resource Prayer Ventures, which can be downloaded here. These petitions are offered as a guide for your own prayer life as together we pray for the needs of the world and give thanks for the ministries of our church. Saturday, March 17: […] The post Prayer Ventures: March 17 appeared first on Living Lutheran. […]
---
LENTEN SOUP SUPPERS 
Wednesday evenings
March 14 and 21
6:00 p.m.
Soup supper and fellowship
7:00 p.m.
Lenten worship service
Lenten soup suppers are served at 6:00 p.m. in the fellowship hall.  Gather up your favorite recipe for either soup, salad, bread, or a dessert to bring.  There is a sign-up sheet in the lounge….or just come for fellowship and enjoy a meal amongst friends.
WEDNESDAY EVENING LENTEN SERVICE
Wednesday evening at 7:00 p.m.
March 21
After the soup supper, we gather at the rear of the sanctuary for a meditative time of Lenten worship with songs, scripture reading, reflection and prayer.  Lenten worship each week is based on one of the major sections of Martin Luther's Small Catechism.
March 21:  Holy Communion – As we approach Holy Week, we remember Jesus' sacrifice for us.  We gather around the table to remind ourselves and one another of that sacrifice and how it shapes our lives.
---

ICE CREAM SOCIAL
and EASTER EGG GLOW HUNT
Saturday, March 31
6:30 pm

Ice Cream Social for all ages!
7:00 pm
Easter Egg Glow Hunt (ages 1 to 12)
Win prizes!
---
Not sure if we're having worship service due to weather?
When worship is canceled, it will be listed on: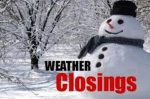 Fox 2
under TRINITY LUTHERAN KIRKWOOD
It will also be posted as soon as possible here, as well as on our Facebook page.
---

Sunday Morning Adult Class
9:15 a.m., in the church lounge
Journey with Martin Luther – The Lord's Prayer 
Wednesday Noon Bible Study
12:00 p.m., in the church lounge
Return from Babylonian Exile
Men's Thursday Morning Bible Study
Thursdays at 9:15 a.m., in the church lounge