.

.

Trinity Lutheran Church
820 Lockett Road
Kirkwood MO 63122
Office:  (314) 822-8244
Fax:  (314) 822-9290
Email:  tlchurch@swbell.net
Sunday mornings: Education Hour 9:15 ♦ Worship 10:30 ♦ Coffee Fellowship 11:45
This Week at Trinity
Monday, September 17

Tribune articles due
Tuesday, September 18
6:30 am  ChristCare Plufka
1:00 pm  ChristCare Sullivan resumes
1:00 pm  ChristCare Chumley/Hahs
6:30 pm  ChristCare Parisi
Wednesday, September 19
9:30 am  WELCA Project Day
12:00 pm  Adult Bible Study (lounge)
7:30 pm  NA
Thursday, September 20
12:00 pm  OWLS
Friday, September 21
9:00 am  Quilters

Saturday, September 22
Sunday, September 23
9:15 am  Education Hour
10:30 am   Worship Service
11:45 am   Coffee Fellowship

---
Trinity's Office Hours:
Monday 9:00 – 5:30
Tuesday 9:00 – 5:30
Wednesday 9:00 – 5:30
Thursday 9:00 – 5:30
Friday 9:00 – 3:00
---
Our Sunday School Kirk Care Mission

Desired donations to the pantry include:
chunky meaty soups, canned pastas such as Spaghettios and ravioli, canned meats such as Spam, chili, stew, tuna, chicken, peanut butter, cereal, etc.
---
---
---
Luther said…
.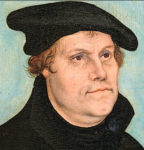 "Our works do not generate righteousness, rather our righteousness in Christ generates works."
---
Collectives train leaders, build networks

by

Erin Strybis

on September 20, 2018 at 8:00 am

Editor's note: This is the second in a two-part series highlighting youth and young adult ministries funded by Always Being Made New: The Campaign for the ELCA. In recognition that many youth and young adults aren't connected to faith communities, ELCA leaders in Portland, Ore., are partnering ecumenically to meet young people where they are—out […] The post Collectives train leaders, build networks appeared first on Living Lutheran. […]
---
SUNDAY WORSHIP SCHEDULE
9:15 am  Sunday School & Adult Education
10:30 am  Worship Service
---

WELCA Fall Retreat – Women's Role in Church Music
Saturday, September 29
10:00 am – 2:00 p.m.
Women of the ELCA's Fall Retreat is coming soon!  We will be looking at women's role in church music. Come prepared to sing and we will even try the handbells.
Lunch will be provided for only $5.00 per person.
Sign-up for the retreat is on the WELCA bulletin board in the lounge.
---
---

Adult Bible Study Classes
Sunday Mornings from 9:15 to 10:00 a.m.
Wednesdays at noon.
Men's Bible Study on the 2nd and 4th Thursday each month at noon.